Commuting is again a problem for the girl's students. Our College provides Bus pass facilities to the students to reach the College from the surrounding areas.
Our College has its own bus station for public transport. Nevertheless, we provide our own College Buses.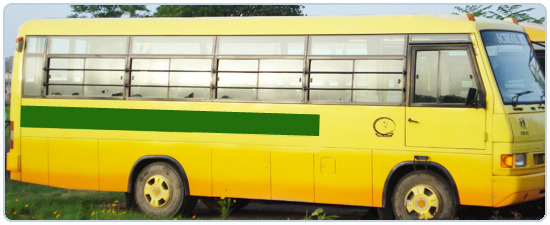 The College has its own comfortable transportation facility with full care of safety and security of Student. The transport facility provided by the School will cover most parts of the city and nearby areas with the brand new fleet. The College buses are available for students of all classes.
College buses provide convenient and comfortable travel. Our buses are modern buses with enough space for our students.
Our drivers are well-educated drivers with many years of experience. They provide a fast and safe journey of our students.